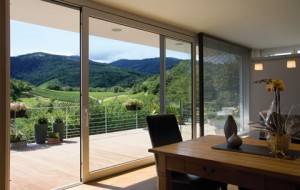 Job for a  window and Door fitter. We have two men in a crew. The crew leader leads the job, drives the van and is responsible for the job and deals with the customer. The second person works under the crew leader's direction and does all the general window fitting duties – removing old windows, fitting windows, sealing , plastering and sand and cement; we are recruiting for the second person in this role. Jobs are paid on a rates basis, the more you install the more you are paid. The second person gets a % of the total price along with the crew leader.
We offer:
*Permanent and fulltime PAYE employment
* Paid holidays ( 20 days paid leave and 9 days paid for bank holidays)
*Full training and on-going support
*Uniforms and all PPE provided
*Mon to Friday
Average Weekly earnings: €525 to €600 before tax
*Average Yearly earnings : €27,000 to €30,000 before tax
* Average Hours on site : 37.5 hours per week

Required:
• Experience in window fitting required , min. of 3 years
• Excellent sealing skills required
• Be presentable and have respect for our customers' homes
• Good attitude and excellent work rate
• Quality focused & Attention to detail
Desirable
• Plastering skills Building skills
• Good communication's skills
• Full driving license
Number of staff needed – 1
Salary (basic annual salary) – €27000 -€30,000
Salary (hourly rate) – €14 to €16
Start date – ASAP
Guaranteed number of working hours (per week) – 37.5
Contract duration – permanent
Place of work (city, country, ZIP code, etc.) – Dublin
Accommodation – Yes we can help them find accommodation for the first month . It would be a room and it would cost around €500 to €600 per month.
No Fields Found.