We are looking for experienced, reliable, hard-working employees who can interview immediately! Workplace; Outside Stavanger, Norway.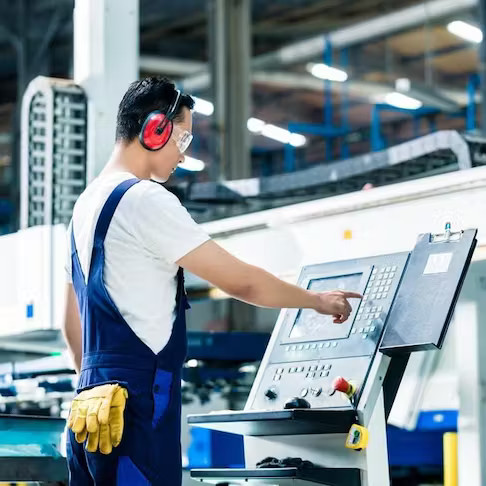 Knowledge and experience of one or more of the following machines is preferable;
Mazak 530, Mazak 800, Nexus 350, FAT Tur, Fermat WFT-13.
Responsibilities and Duties
Inspect and measure work pieces to ensure that surfaces and dimensions meet specifications
Perform basic maintenance, such as cleaning and lubricating machine parts
Monitor machine operations to determine whether adjustments are necessary; stop machines when problems occur.
Inspect equipment, structures, or materials to identify the cause of errors, problems or defects
Qualifications and Skills
Drawing and tolerances knowledge
Use of inspection equipment (precise measuring tools)
Follow written and verbal instruction
Able to communicate and cooperate with supervisors and peers
High school diploma or equivalent required
Some college or trade school preferred
minimum 3-5 years of experience operating CNC metalworking machinery
Experience operating CNC tool grinding equipment is preferable but not required
Marking of parts

Job position: CNC Machine Operator
Number of staff needed: 2
Job salary (hourly rate) : 100-120
Number of working hours (per week): 55-60
Place of work: Bryne, NORWAY
Frequency of paying remuneration: Monthly
Job start date: ASAP
Contract duration: Short-term (less then 1 year)
Accommodation: We can agree on this part.

Requirements:
Level of English required: English required
Professional experience required: Medium to high.