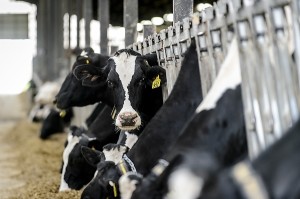 We are looking for a large grass-dairy farm based  in South Tipperary Ireland a dairy assistant/herd manager.
Responsibilities will include milking/calving/heat detection/grazing management/animal health/young stock and machinery work.There are good facilities in place; including a new milking parlour and modern farm machinery. A good attitude is more important than experience – a successful candidate will be a self starter who is willing to learn on the job. Training off-farm in milking routine/animal health/grazing management will also be provided for the right candidate. There is accommodation and a farm vehicle included in the package also.
Job position – Dairy Assistant/Herd Manager
Job specification –
Number of staff needed – 1
Salary (basic annual salary) – €27000
Salary (hourly rate) – €12
Start date – September 2018
Guaranteed number of working hours (per week) – 40
Contract duration – >12 months
Place of work – Mullinahone, Co. Tipperary
Accommodation – Yes (free od charge)
Food – Yes (free of charge)
Requirements:
English level required – Basic
Gender preferred – No matter
Type/length of experience required – Ideal candidate should have some experience working with animals and should be calm and easygoing in their presence. During Spring, you will be required to do some night shifts during the calving season. This will be a busy period but we are happy to give extra time off in the quieter part of the year.