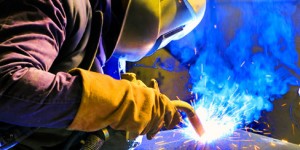 Experienced coded Welders/Fabricators with a sound knowledge of MIG & TIG.
The candidates must be able to work on their own initiative, be able to solve problems.
A weld test will be required prior to commencement.
The salary will be in the region of £7.50 per hour.
Average work is 43 hour week – Monday to Friday.
If we are busy we work more hours and the men are paid a bit extra for hours over the 43
The contract duration will be for a minimum of 3-6 months – possibly as long as 12 months.
Job details:
Job position – Welder
Number of staff needed – 4
Salary – Dependent on experience
Start date – Jan/Feb 2016
Place of work – Falmouth, England
Contract duration – 12 months
Working hours – 43/week
Accommodation – free of charge
Food – not provided
Requirements:
English level required – Good
Gender preferred – Males
Type/length of experience required – 5 years experience minimum
No Fields Found.