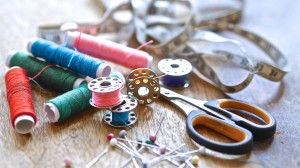 We will employ qualified Polish seamstress. The job is in Worcester England. Commercial sewing machine, blind hemmer, over locker machines. 1 year contracts. Full time jobs. 
Job position: Seamstress
Number of staff needed: 1
Salary: 7.5 – 8.0 per hours
Start date: ASAP
Place of work (city, country, ZIP code, etc.): Worcester
Contract duration: 12 months
Working hours / Number of hours a week guarantied: 37.5 per week
Accommodation?: We can certainly assist with finding accommodation in Worcester and I would be prepared to pay the deposit. Prices start at £300 per month for a room in a shared house to £550 for a small apartment.
Requirements:
English – basic
Gender – no matter
Experience – at least 3 years experience as seamstress / tailor
No Fields Found.