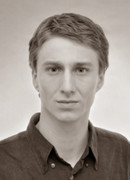 I am asking about work as warehouse worker. In my live I have been working in similar jobs for 5 years. I think England is beautiful country so I would like to apply to work here.
ENGLISH LEVEL Communicative
AGE 30
GENDER Male
WORK REFERENCES Yes
DRIVING LICENCE Yes B
---
Experience:
05-09-2018-also currently- Cast Iron foundry in Lublin. Transport of containers by forklift.
20-06-2017- 31-03-2018 – TNT Worldwide Warsaw. Employment in the post Operating Agent. Unloading and internal transport of the delivered goods.
15.02.2016 – 30.04.2016 – "PZL-Świdnik" S.A. Label communication equipment.
Employment as a locksmith – threader. Castomization of helicopter hulls.
06.09.2014 – 31.07.2015 – "Wschód" Sp. with o.o
Employment as a clerk in the Services and Sales Department. I was responsible for the reliable performance of cleaning services, mainly at railway stations and rolling stock in Lubelskie Province.
01.03.2010 – 06-02-2014 "InPost" Nowoczesna Poczta Sp. z o.o.
Employment as a sorter. The scope of my tasks related to: processing of shipments and fulfilling the duties of an office worker.
Education:
2005 – 2008 XV Grammal school name Władysław Grabski in Lublin
Education in a class with a mathematics and information profile.
Obtaining the Maturity Certificate
Skills:
Knowledge of English at a very good level in speech and writing.
Proficient use of the Office suite.
Communication skills.
Permission to drive forklift trucks.
Driving licence B category.
Interpersonal contacts, music, film, travel, healthy food, teamwork.
---
CANDIDATE: 09084420181106