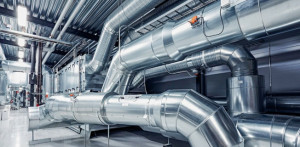 Jobs for Polish workers. Trainee filter technician job positions to fill. 35 hours a week, suit production operative with an ability to learn new skills and work as part of a team. Basic level of Maths and English are required along with common sense and work ethic.
Candidates must be willing to do overtime when necessary.
The ideal person will be flexible, motivated and reliable and be looking for a stable position in an established business.
Must be physically fit and keen to work.
20 days paid holiday + bank holidays + company pensions scheme.
Overtime available at £11.25 per hour, where required.
Job position – Trainee Filter Technician
Job Type: Full-time
Salary: £7.50 per hour and higher dependent on age and ability, we also give bonuses.
Number of staff needed – 3
Salary (basic annual salary) – £15 500
Salary (hourly rate) – £7.50 to £8.50
Start date – Immediate
Guaranteed number of working hours (per week) – 35
Contract duration – Ongoing
Place of work (city, country, ZIP code, etc.) – UK, Andover
Accommodation
We can assist with supplying websites with accommodation available,
we also have a number of staff that maybe able to provide rooms to stay.
We also have a native Polish employee that can assist with any inquiries.
Requirements:
English level required – Basic
Gender preferred – No matter
Further information – Employer is happy to train all new staff, we welcome all nationalities and are a multi cultural firm.