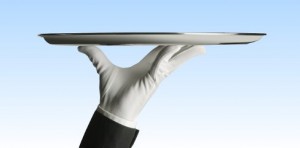 Hotel in Ayrshire is looking for waiting staff for the coming season to work at this traditional Inn located in beautiful North Ayrshire. Service is a key element of the success of this hotel so we need bright attentive staff with a genuine desire to look after the guests. Duties – Waitress, Chambermaid Training will be given as required but fluent English is essential plus if required valid work permits.
Live in accommodation is also available .Hourly rate £ 6.50 at entry level. We work 5.5days per week on average over split shifts.
The season starts in April 1, 2015.
Job position – waiting staff
Number of staff needed – 2
Salary – 6,50GBP/h
Start date – April 2015
Place of work (city, country, ZIP code, etc.) – Ayrshire
Contract duration – Seasonel
Working hours / Number of hours a week guarantied – 35/45
Accommodation? – Yes (paid by Employee)
What cost? – £50.00 a Week
Food? – Yes (free of charge)
What we require from candidates:
– Good English level
– Proper experience – Serve customers by taking orders, serving food and preparing tables. An important part of the work is to make customers feel welcome and comfortable during their meal.
As a waiter or waitress, your main duties would include:
•greeting customers as they arrive and showing them to their table
•giving out menus and taking orders for food and drink
•serving food and drinks
•dealing with bill payments
•making sure tables are clean and tidy.
As part of your role you will be expected to cover in other departments as and when necessary. (which will include serving in the restaurant, bar and housekeeping).
No Fields Found.