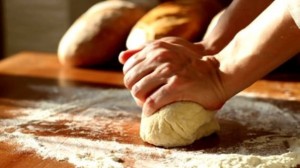 Polish baker jobs available, we have four Polish in our team of fifteen, we would like to add three more to strengthen our production. The successful applicants will be experienced and skilled, in hands on bakery operations. We are traditional Bakers producing Bread, Pastries and Confectionery. In a nice environment, with modern equipment.
Job description: Baker Skilled and Experienced
Staff Needed: 3
Salary: £20,000 and more for highly skilled
Start Date: ASAP
Contract: Permanent position
Place of work: Exeter, Devon, UK
Food: Some free
English Level: Basic
Minimum experience: 3yrs
Gender: No matter
Accommodation: First month free, ongoing can be arranged for something more permanent.
No Fields Found.