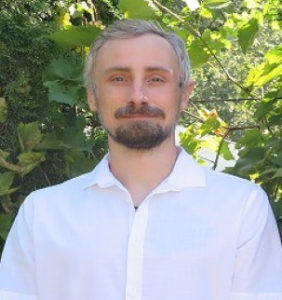 I am looking for a chef job. I feel fully confident in my ability to give customers something special to eat and satisfy their urges for a delicious meal. I stand out from others because of my ability to cook food to the highest standards and ensure it is presented in an attractive way. I have worked for the last seven years as a Chef all around Europe – Poland, Greece, Holland, Belgium and UK, where I have learnt how to cook delicious meals using the finest ingredients. I have worked shifts in restaurants, hotels and pub-s, where I have been involved in cooking breakfast, lunch and dinners. During my time there I have become familiar with working in a busy, fast paced kitchen environment. I have an very good command of the English language and strong communication skills. I consider myself to be a motivated and confident individual whose career has gone from strength to strength. I would be very obliged if you would review my resume and then come back to me if you feel that I could be a suitable candidate for your position. Thanks in advance for taking the time to review my application.
PROFESSIONAL WORK EXPERIENCE
10.12.2015 – 20.06.2016
The Wheatsheaf, 40 Esher Green, Esher KT10 8AG, UK
Chef De Partie
• Cooking and serving attractive meals made to individual requirements.
• Preparing food for both public visitors and private event guests i.e. weddings etc.
• Demonstrating cooking techniques and the correct use of equipment to staff.
• Constantly evaluating meals and food products to ensure that the highest quality standards are maintained.
• Making sure that leftover foodstuffs, waste and uncooked products are properly disposed of.
• Carrying out regular temperature checks on fridges, freezers and food storage areas.
• Keeping the kitchen organised, ensuring utensils are placed in the correct place.
• Ensuring that the larder is well stocked and that adequate food supplies are always available.
• Checking food items on delivery and tidy them into cold storage.
• Ensuring the kitchen is maintained and cleaned to the highest level.
• Disciplining underperforming staff members.
12.10.2013 – 10.04.2015
174 Richmond Rd, Twickenham TW1 2NH, UK
Chef De Partie
• Preparing and serving of all starters and deserts to customers.
• Ensuring that the kitchen and service areas are always clean and tidy.
• Organising and monitoring controls of food quality, presentation and service.
• mplementing, monitoring and reviewing food safety systems.
• Cooking for special occasions i.e. birthdays, weddings etc.
• Maintaining accurate records of food supplies, and freezer / fridge temperatures.
• Making sure that all crockery and equipment is cleaned and stored correctly.
• Making sure food stock is rotated properly.
PERSONAL SKILLS AND COMPETENCES
• Extensive knowledge of food safety and health regulations.
• Ability to follow detailed instructions and procedures.
• Can quickly adapt to changing situations.
• Able to work with minimum supervision.
• Physically fit with a lot of stamina and able to spend long hours standing up.
• Having considerable knowledge of healthy foods and nutritional matters.
• Ensuring that food is always ready on time and to the required standards.
• Knowledge of specialties recipes for complete meals, sauces, soups, pastries, meat, vegetables, salads, fish and
poultry dishes.
• Able to not only operate but also thrive in a pressure-cooker, high-volume environment.
• Willing to work evening, weekends and through holidays and festive seasons.
• Always having a professional, safe and hygienic appearance whilst on duty.
• Well mannered and behaving in a friendly and hospitable manner to colleagues, guests and customers alike.
• Having the patience to deal with demanding customers and inexperienced members of staff.
• Developing and motivating kitchen teams to do better.
• Paying attention to detail, and able to work to a very high standard.
• Multi tasking.
TECHNICAL SKILLS AND COMPETENCES
• THE ABILITY OF USING TOOLS, MACHINES AND EQUIPMENT FOR PREPARING FOOD AND DRINKS AND THE ABILITY OF MAINTAINING THESE DEVICES
• DRIVER LICENSE
• FLUENT USAGE OF COMPUTER: WINDOWS, OSX, THE ITNTERNET, MS OFFICE
EDUCATION AND TRAINIING
• Taining Catering in Poznań
• High School In Oborniki
• Military training in Koszalin
HOBBY
• Cooking
• Travelling
• Ancient history
• CrossFit
• Book
• Film
READY TO START JOB: in 7 days from an employment confirmation date
ENGLISH LEVEL: 4 – Upper-intermediate
AGE: 35
GENDER Male (mężczyzna)
WORK REFERENCES: Yes
DRIVING LICENCE: Yes B
NATIONAL INSURANCE NUMBER: Yes
BRITISH BANK ACCOUNT: Yes
CANDIDATE REFERENCE NUMBER: 113420190108