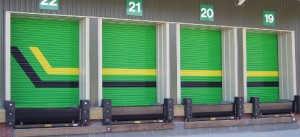 Immediate jobs for industrial door fitters in England, Luton and Milton Keynes area. We are recruiting for a mechanical and electrical engineering specialists ideally with a industrial door industry background. 
From the Employer:
We require 3 x industrial door fitters on a permanent basis and they must be based in the Luton / Milton Keynes area. They will assist in the installation, service and repair of our range of industrial doors, ideally they will have some previous experience. The role does require mechanical skills, some electrical ability, methodical, tidy and presentable approach, good communication skills and a willingness to learn and develop. They must have a driving licence. Starting salary will be negotiate based on applicants experience. Standard 20 days holiday plus Bank Holidays. Cover out of hours calls.
Work as a two man team with an assistant to:
Industrial – putting up steel work & laying out the door which will be fitted in to an opening prepared by others finished by wiring and commissioning. etc.
Service – repairing which has been impact damaged/replacing parts such as motors/lath/panels etc and check in good working order.
Job information:
Job position: Industrial Door Engineer
Number of staff needed: Three
Salary: £30,000 + overtime
Start date: Immediate
Place of work (city, country, ZIP code, etc.): We operate throughout the UK but mainly based from our Milton Keynes address
Contract duration: permanent
Working hours / Number of hours a week guarantied: 40 hours
Accommodation – could be found on their behalf for approx £300 per week
Requirements: 
English level required : Fluent
Gender preferred: No matter
Type/length of experience required, etc. Further information if needed.: Mechanical and electrical engineering experience essential and ideally a back ground in the industrial door industry
No Fields Found.