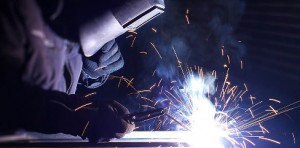 We are seeking welders/fabricators for fabrication workshop in Omagh Northern Ireland. Previous experience in welding and fabricating bespoke stainless and mild steel products. Also seeking tig welders with pipe experience and also pipe fitters.
Job position – Welders/fabricators
Number of staff needed – 3
Salary – TBC depending on experience
Start date – September 2016
Working hours – 40 hours p/week. Plenty of overtime if wanted
Contract duration – permanant
Place of work – Omagh Nortern Ireland
Accommodation – paid by Employee, approx £40.00p/week based on 3 sharing
Requirements:
English level required – Basic
Gender preferred – No matter
Type/length of experience required:
– Fabricator/welders – previous experience in stainless and mild steel fabrications
– Pipewelders/fitters – previous experience in pipe fitting and tig welding
No Fields Found.