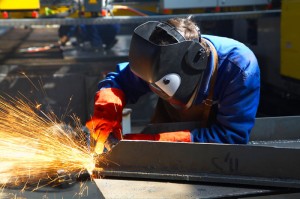 We are seeking welders/fabricators for fabrication workshop in Crawley, West Sussex (near Gatwick Airport). Previous experience in MIG welding, reading of drawings and welding of steel. All candidates will do a weld test in England and if they pass they will be offered a job.
The salary is £9.50 per hour and the minimum per hours work per day is 9.5 (47.5 hours per week minimum).
Lots of overtime is available at 1.5 hours (£14.25 per hour) after 9.5 hours Monday to Friday & all day on a Saturday.
After 10 weeks they will receive a full – time contract directly with Employer and a pay rise.
Job position – MIG Welding
Number of staff needed – 20
Salary – £21,000/year
Start date – As Soon As Possible
Working hours / Number of hours a week guarantied – 47.5
Contract duration – Full Time
Place of work – Crawley, England
Accommodation – We will help finding accommodation, it's easy to get accommodation. The average cost per month is £300-£400.
Requirements:
English level required – Basic
Gender preferred – No matter
Type/length of experience required, etc. Further information – Fabricator/welders – previous experience in MIG welding and welding of steel
No Fields Found.