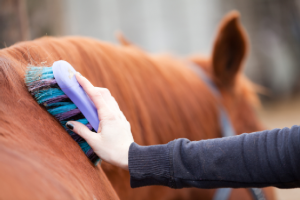 Stable Hands needed to fill job vacancies in Harrogate, England. Job role is caring for show horses and ponies from mucking out, turning out to grooming. Must speak basic English and have experience with working with horses.

Job position – Stable Hands
Number of staff needed – 2
Salary – 14 000 pounds sterling a year
Start date – May 2016
Place of work – Harrogate North Yorkshire England
Contract duration – 6 months minimum
Working hours – 48 hours per week min
Accommodation – Yes (free od charge)
The employer requires from candidates:
– good English
– must be used to handling young horses and stallions
– must have worked with horses before
No Fields Found.