Polish maintenance electricians needed for electricians jobs in Ireland.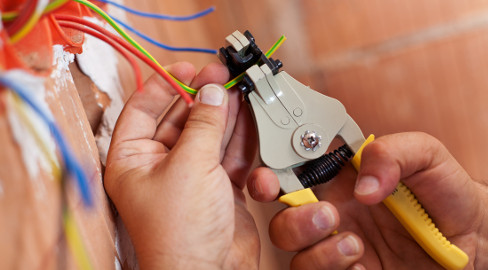 Job position: Maintenance Electrician
Number of staff needed: 2

Job specification:
• Ability to work well on own initiative and equally as an effective team member
• Maintenance activities both planned and reactive on electrical equipment
• Minimize equipment downtime through root cause analysis and problem-solving.
• Ensure all relevant documentation and maintenance records are recorded on the appropriate maintenance system.
• Analyse and effectively eliminate the recurrence of equipment problems.
• Identify, quantify and implement continuous improvement efforts on equipment when necessary.
• Flexible approach to the role as it will require shift and weekend patterns when required.
• The role is a mix of electrical and mechanical ad hoc work.

Job salary (hourly rate): €13
Number of working hours (per week): 40+
Place of work: Co.Monaghan
Frequency of paying remuneration: Weekly
Job start date: Asap
Contract duration: Long-term (over 1 year)
Accommodation: Organised a shared apartment.
The rental fee is €65 per week and is charged to the member of staff.
It is located approx. 5km from place of work.

Level of English required: Basic English
Professional experience required: We are looking to speak with time served electricians. Experience within a process plant and associated maintenance electrical activities is desirable but not essential. Knowledge of process control systems etc is highly desirable. Exposure to the water industry is desirable but not essential.