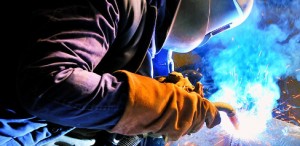 For our client in Belgium we are looking for experienced certificated welders with VCA. They need to weld with MIG/MAG and they have to cut steel by gouging.
We need for the beginning 10 certificated experienced welders who also have their VCA (VCA is a certificate that the workers have the knowledge to work safe). This can grow up to 30 workers. Welders have to work on a ship deck to do gouging of old weldings and weld again with MIG/MAG. This is not a temporary work. This is for a long period, They will have hours up to 60 hours a week. It's better that they have their own cars. For accommodation we can provide, not for their food. Per each apartament they will stay with 5 guys with 3 to 4 bedrooms. The workers will be paid 10€/hour netto. So if they have worked 60 hours in a week they will be paid 600€. If they have worked 250 hours in a month they get paid 2500€. It's not a job where they just can leave home in the weekend. Two times in a year during Christmas and summer holiday is the working site closed for 2 weeks. This we can always work out. We can grow up to 30 workers easily, but only with motivated and flexible workers. There are already 120 people on the work sit e where already Polish workers are located.
Job position – welder
Number of staff needed – 10
Salary – 10€/h net
Start date – ASAP
Working hours – 40-60
Contract duration – if they are experienced workers – contracts are for many years
Place of work – Genk, Belgium
Accommodation – Provided by Employer (free od charge)
Requirements:
English level required – Basic
Gender preferred – Males
Type/length of experience required  – experienced MIG and MAG welders with welding certificate and VCA
No Fields Found.