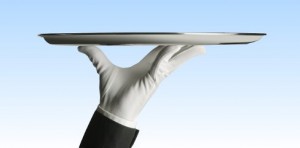 We are looking 2 waitresses to join our restaurant, located near Wisbech in Cambridgeshire. The candidates should have at least 2 years of hotel, bar and restaurant experience. We offer jobs to females or males. We require from candidates to speak fluent English.
Duties to include, prepare tables for meals, including set up items such as linen, silverware and glassware. Greeting guests , Escort guests to their tables. Present menus to the guests and answer questions about menu items, or making recommendations. Present wine list and describe or recommend wines to the guests. Taking food and drink orders. Present and serve wine. Serving food and drinks . Check with guests to ensure that they are enjoying their meals and take action to correct any problems. Remove dishes and glasses from the tables or counters for cleaning. Dealing with bill payments. To ensure the agreed standards of service are maintained. Maintain high standard of personal hygiene and appearance. Ensure the correct use of equipment and report any faults to the Deputy Manager. Ensure a high level of customer care and focus is maintained at all times. To assist with the service of alcoholic beverages, as required. Basic cash handling procedures to include taking cash payments and obtaining signatures from customers for account charges. Ensure that all catering areas are kept clean and tidy and that all service outlets are ready for guest use at the correct time. Ensure that both hot and cold beverages are set up for all services.
Job position – Restaurant Waitress
Number of staff needed – 2
Salary – 7.25 per Hour
Start date – Immediate
Working hours / Number of hours a week guarantied – 35
Contract duration – Full Time
Place of work – Wisbech, Cambridgeshire
Accommodation – As a company we will make all necessary arrangement to find accommodation in our area , to start with we will arrange accommodation in our hotel room and meanwhile get the arrangement done. Cost of the room in the area starts from £65 to £85 inc bills.
No Fields Found.