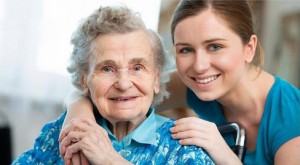 We are looking for caring and responsible individuals to join our team to be responsible for providing care and support to our service users. This may include personal care, meal preparation, medication assistance, carrying out domestic duties and other tasks that allow the clients to achieve their goals of remaining in their homes and living as independent life as possible.
Job position – Home Care Worker
Job specification – Main Functions of the job is to provide care in accordance with current best practices, according to policy and procedures, agreed standards, legislative requirements, and relevant regulations under the direction of the manager and with the financial plans agreed from time to time. In addition to these functions employees are required to carry out such duties as may reasonably be required.
Number of staff needed – 3
Salary (basic annual salary) – £15600
Salary (hourly rate) – £7.50-£10.50
Start date – ASAP
Guaranteed number of working hours (per week) – 35-40
Contract duration – no end date
Place of work – Norfolk
Accommodation? – Yes (paid by Employee at cost of £75.00/week)
The main requirements:
· Candidates must speak and write English to a high standard.
· We are looking for 2 female care workers, with previous experience within care sector.
· They must hold a valid driving licence and be able be prepared and confident to drive in UK (left hand drive)
· They will be full time employees, expected to work 6 days a week and be paid on an hourly basis. They should expect to do at least 40 hours per week based on a time of front of a client.
· We would require 2 references from each employee, of which one must be current or most recent employer. We would also require a criminal check to be completed for each employee and it needs to be provided in English.
· We also require 3 forms of ID from home country: passport, national ID card and proof of address (bank statement, utility bill – less then 3 months old).
· If they leave within 6 months we will expect training, uniform, DBS and travel cost back.
· We also require a full employment history and 5 years of address history.
· We expect the employee to be here at least 12 months.
No Fields Found.