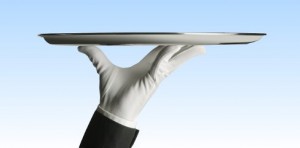 Working with a team to serve customers teas and coffees, taking food orders and delivering the food.Cleaning and keeping on top of the cafe area At the end of the day cleaning the bathrooms and tables also the play equipment, hovering and washing up too. You will work 5 over 7 days and accommodation is shared and 10 minutes walk from work. Uniform is black trousers and red top with black smart shoes. Good English is needed.
Job position – waitress
Number of staff needed – 2
Salary – 6.70ph 40 hours
Start date – 4th December 2015
Place of work – York, Leeds
Contract duration – 1 year and then rolling over
Working hours – 40
Accommodation – Yes (free od charge)
We are looking for female candidates with:
– good English
– no experience necessary but, confidant and able to work as an individual or as a team member
No Fields Found.