We are looking for a qualified maintenance technicians for a farm in Cork to join thier growing team.
About Farm
The company deals with the processing of dairy products. The farm has always tried to care for the environment. The company's mission is to use the most sustainable packaging. Glass yogurt jars are both recyclable and recyclable, and cheesecake containers are made from 100% recycled water bottles. Milk is sourced locally from neighboring farms. The farm processes 1.6 million liters of milk annually. The company harvests rainwater from the roof of the dairy, which equates to approximately 320,000 liters per year for use throughout the farm. The company has installed solar panels on the roof that generate 60,000 KWH of its own solar energy, which reduces carbon dioxide emissions by 26 tons per year.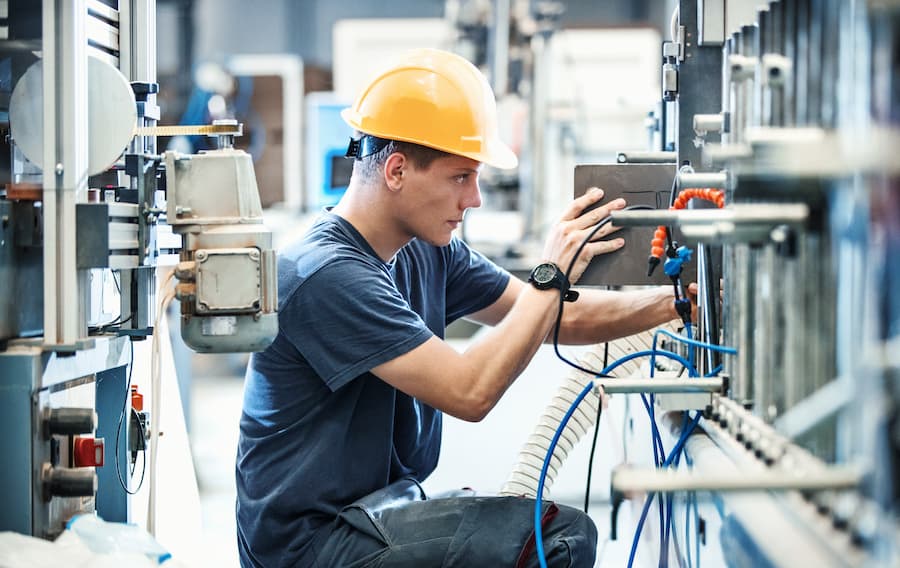 Job position: Preventative Maintenance Technician
Number of staff needed: 2
Responsibilities
· Performs highly diversified duties to install and maintain production machines and the plant facility's equipment.
· Maintain mechanical, electrical, pneumatic, hydraulic, troubleshooting and repair of production machines.
· Must be able to work in a fast-paced environment and adapt to frequent changes that occur on the production line.
Qualifications
Minimum of 2 years experience in a manufacturing environment. (Food processing equipment experience desirable). 
Strong pneumatic, mechanical, electrical and industrial skills; some experience with PLC's
Ability to weld. (TIG, MIG,)
Job salary
Hourly rate: €12-€15 Depending on experience
Number of working hours (per week): 40-45
Place of work: Drimoleague, Cork, Ireland
Frequency of paying remuneration: Weekly
Job start date: April/ May 2023
Contract duration: Long-term (over 1 year)
Accommodation
We can provide permanent accommodation 2km from the factory located in a local village.
It is a single room in a town house sharing with 2-3 other people. one room per person.
Rental period remains as long as employment with the company remains.
€70 per room per week
One weeks deposit required.
Requirements
Level of English required: intermediate
Professional experience required: Experience in pneumatic, mechanical, electrical and industrial skills; some experience with PLC's