We are looking to recruit Polish workers for summer work 5-6 months to erect marquees in Ireland.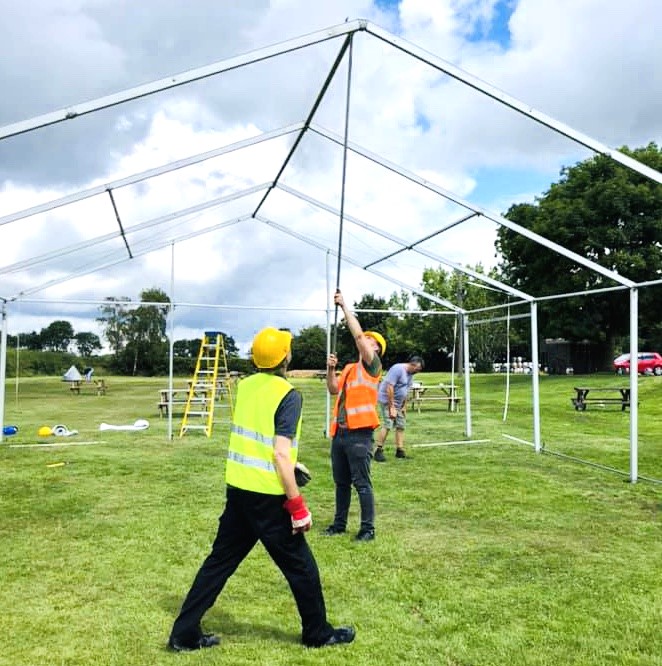 Job position: Labourer
Number of staff needed: 10
Job specification: Erecting marquees around Ireland
Job salary (hourly rate) : €12.50 – €14,00
Number of working hours (per week): 50 – 60 hours per week
Place of work: From company premises
Frequency of paying remuneration: Weekly
Job start date: 01/05/2023
Contract duration: 5-6 months
Accommodation
We have 2 x mobile homes on our company premises, that were used for accommodation last year, and can sleep up to 3 people per mobile unit , they can stay there for their duration of their work, or look for something else and we will help for alternative accommodation. There is a rental charge for accommodation in the mobiles of €40 per week per person, this does not include electricity and gas for cooking, showering, heating (this can be deducted from there salary or they can pay it themselves every week). There's no deposit required. Accommodation is on site of company premises.
Transport
We can organise transport if required to go to the supermarkets or other places , when not in work

Requirmments
Level of English required: Yes
Professional experience required: No experience required we will train them on how to Erect marquees , if they have experience driving vehicles vans lorry's a plus, will need to be willing to work