We are looking for Polish wood carpenters kitchen fitters.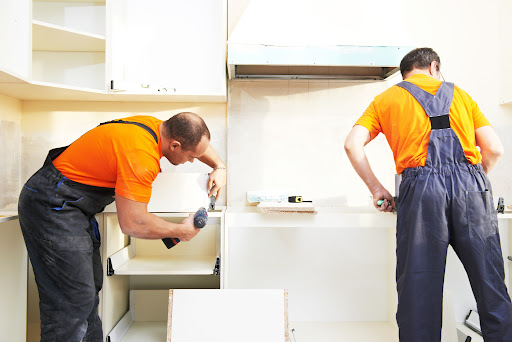 Within a team of 3 people, you will be in charge of assembling kitchen and bathroom furniture on real estate development sites in France.
Experienced carpenter, you have several years of experience in carpentry and kitchen installation.
Autonomous, rigorous, you know how to work in a team and follow instructions
This 3-month assignment may be renewed.
Transport from Poland to France is covered by the company (round trip).
The company also takes care of your accommodation and a budget of 210 euros per month is allocated to you for meals.
Weekly working time: 42 hours
We will provide you with the tools for the duration of the mission, as well as a vehicle and the cost of fuel and tolls.
Valid driver's license required.
Remuneration :
1300€ net monthly
210€ monthly for food
accomodation
If necessary and with the agreement of your manager, overtime can be requested and paid 10.40 € per hour
Job position: WOOD CARPENTER – KITCHEN FITTER
Job salary (hourly rate) : 10
Number of working hours (per week): 42
Place of work: France
Frequency of paying remuneration: Monthly
Job start date: 5th January 2022
Contract duration: Short-term (less then 1 year)

Accommodation: We organize accommodation and provide transportation
Food: 210€ monthly allocation
We refund a cost of ticket paid, when they travel from Poland to France (maximum of 100 GBP)
Level of English required: Very good for at least 4 of the 12 workers
Professional experience required: Several years in kitchen fitting, wood carpentry or cabinetmaking