We require good mechanical fitters with experience in conveyors, crushers, shredders and heavy mobile equipment, excavators forklifts etc.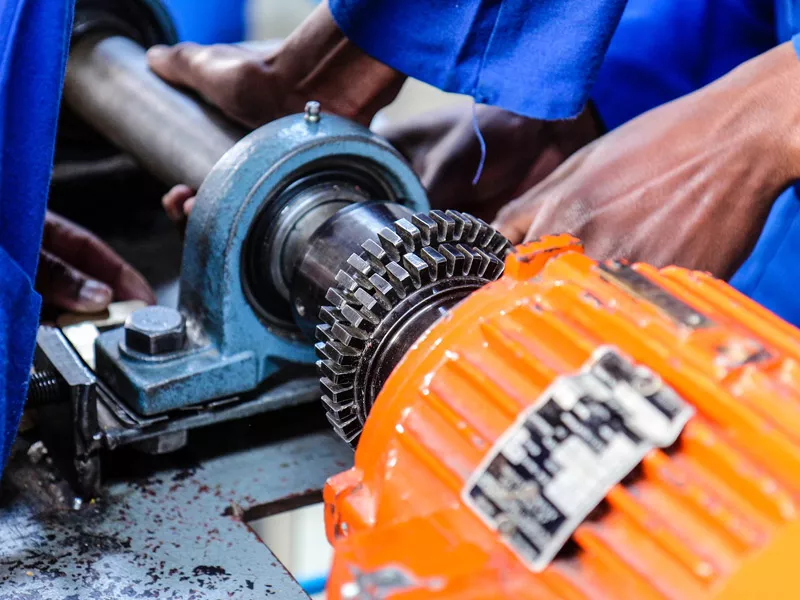 Typical jobs:
Replacing: conveyor head drums, bearings, gearboxes, motors, rotary valve rubbers, skirting rubbers and scrapers.
Replacing: Wear plates on shredders chutes feeders.
Greasing: all bearings on fixed plant every weekend
Cleaning and inspecting all fixed plant and conveyors replacing skirt rubbers etc to help a cleaner running plant.
Welding: good welding skills are vital and a experience in hard facing preferred.
A will and want to find and solve problems is vital.
Job position: mechanical fitter
Number of staff needed: 1-2
Job specification:
Job salary (hourly rate) : £16 weekdays 18+ weekends
Number of working hours (per week): 50
Place of work: Doncaster
Frequency of paying remuneration: Weekly
Job start date: ASAP
Contract duration: Long-term (over 1 year)
Accommodation: For the right candidates we would sort accommodation in a local house or hotel for the first 4 weeks.
Do you provide food for your workers?: No packed lunch's are suggested we have good welfare facilities on site.
We will refund a cost of your ticket if you travel from Poland.
Requirments:
Level of English required: average to good.
Professional experience required: A good cv with evidence of working in a heavy mechanical environment.