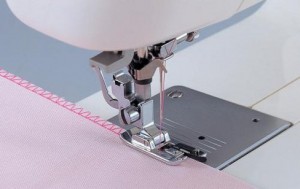 We are currently needing another seamstress to join our busy team. We are a small company in London making high end clothes for women in the local area.
It is essential that the person have at least 5 years experience (minimum) in sewing delicate fabrics such as silks, fine wools and linens. They must be able to make silk dresses, trousers, jackets. (Wedding dresses would be great also). We are mainly making clothes for special events – weddings, balls etc. The person must be able to make complete garments from start to finish – not just parts of clothes as in a factory. An ability to cut the fabric from a pattern would also be beneficial.
Job position – dressmaker, seamstress
Number of staff needed – 1
Salary (basic annual salary) – approx 18,000 pounds
Salary (hourly rate) – 10 pounds
Start date – ASAP
Guaranteed number of working hours (per week) – 35 – 45
Contract duration – full time – ongoing
Place of work (city, country, ZIP code, etc.) – London
Accommodation – We have accommodation available in a share house with 4 other professional people. These people rent the rooms and work in office jobs, however, I could provide a room in the house for 1 month until the person had found their own accommodation. They could stay at a minimal cost of 50 pounds per week (Usually the rooms are 150 pounds per week as they are high end rooms in a lovely house in London).
Requirements:
English level required – Basic
Gender preferred – Females
Type/length of experience required – It is necessary for the person to have at least 10 years experience sewing complete outfits for individual female clients. They must work well within the team and be prepared to learn how to help customers with fittings and alterations. A desire to learn English so that they can communicate with clients would also be worthwhile.
No Fields Found.