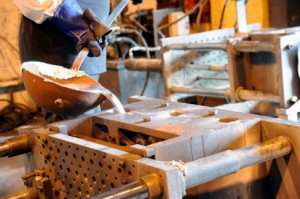 Experienced Gravity Aluminium Die Caster required to cast 6ft length of cast aluminium gutters and other castings.
Job position – Gravity Aluminium Die Caster
Number of staff needed – 1
Salary (basic annual salary) – 16848 GBP/year
Salary (hourly rate) – 9,00 GBP/h
Start date – ASAP
Guaranteed number of working hours (per week) – 36
Contract duration – Permenant
Place of work – Leeds, England
Accommodation – Yes we would assist
Requirements:
English level required – Good
Gender preferred – Males
Type/length of experience required – Looking for a fully experienced die caster, used to working with LM6, with Sodium modification.
No Fields Found.