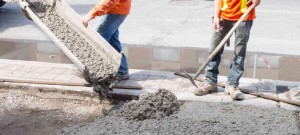 For a top building company in region of Armagh, specializing in foundations we recruit Polish general construction workers.
The salary is in the range of £20,000 – £35,000 depending on experience, quality & quantity of works produced. The role includes groundworks, excavations, laying foundations and floors, concrete works, installing pre cast concrete products. Site construction employees will be employed directory by our client. If you are a construction work and you speak some English, please apply the job by forwarding to us an English CV with your building history.
Job position – General Construction Worker
Number of staff needed – 6-10
Annual salary – £20,000 – £35,000
Start date – ASAP
Working hours – 08:00-17:30 Mon- Friday
Contract duration – Perminant
Place of work – Across N. Ireland
Accommodation – Yes, happy help with accommodation for the right candidates.
Requirements:
– Good English level required
– Experience in construction methods is required.
No Fields Found.