Immediate jobs in Ireland for installations electrical installers. Excellent benefits, 16 EUR/h. Beside the employer provides employees with a van, tools, fuel card, PPE, uniform and a mobile phone.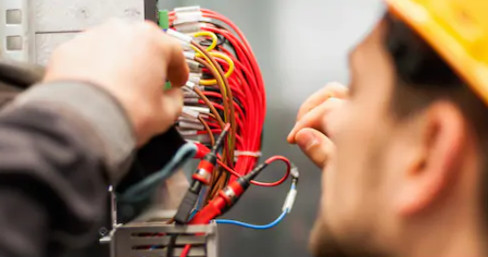 Job description: You will be a key member of installations team and will play a crucial role in The National Electrical Framework Programme by ensuring safe installs into domestic and commercial properties. Your key responsibilities are to provide excellent customer service to the client's customers. Health & Safety is your No 1 priority while completing a quality job and meeting the required business / individual targets and KPI's. This is a permanent position that offers security and a competitive salary as well as an opportunity to work with a progressive company. The role includes a van, tools, fuel card, PPE, uniform and a mobile phone.
Job position: Electrical Installer
Number of staff needed: 20
Job salary (hourly rate) : 16 euro
Number of working hours (per week): 39
Place of work: Domestic properties
Frequency of paying remuneration: Monthly
Job start date: ASAP
Contract duration: Long-term (over 1 year)
Accommodation: A house 1 person per room. Free of charge accommodation for one month.
Company van and tools will be provided. As well as Full training programme. The employer will refund a cost of ticket paid by a worker, when they travel from Poland.
Requirements:
Level of English required: Good
Professional experience required: Fully qualified electrician with certificates