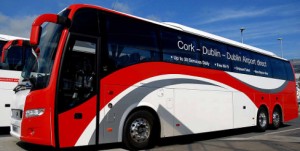 We recruit Polish coach and bus drivers for a big Irish company to drive 14 meter coaches. Coach/bus driver must have CPC and full clean drivers licence, experience is essential. Operating a coach service between Cork and Dublin. Set Express coach service. Must be good with Customers.
Employment period: 6 month Set Contract Available
Approximately date of contract beginning: Immediately
Address: Cork
Terms of payment: Weekly
Hours of work per day: 7-9 Hours Driving
Working hours : Varies
Days per week: 5 and half
Basic pay Day €90 – €110
Basic pay per week: €505- 605
Monthly salary level after tax for single: €2215 (Plus Hoildays)
Approx Hrs/Week: 44 Hours
Accommodation provided by the employer – Private Room With Shared Living Area
Requirements:
– Expected level of English: Reasonable, will be dealing with the public
– Commercial bus experience: essential
– CPC
– full clean driving licence
No Fields Found.