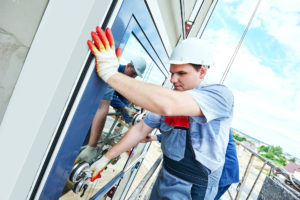 This is a full time paye career, not temporary contract work for window and door fitters in Jersey UK. If you are a professional Aluminium Window / Door Fitter and Curtain Wall installer looking for a stable career in a fitting windows & doors in Jersey, Channel Islands, apply for the job.
Requirements of the Window Fitters:
The ideal window Fitter is likely to be an experienced at fitting windows, fitting doors. (Ideally but not essential fitting curtain walling also).
Experience in window fitting required , min. of 2 years
The ideal Fitter will be trustworthy and able to work on their own initiative when fitting windows and doors on site
Health & safety aware
Driving license is preferable, but not required.
Successful candidates will be provided with their own Company van and diesel.
Good rates of pay depending upon joinery experience + Overtime + Bonus.
27 days holiday (inclusive of bank holidays)
Company Work wear
We have secured long term contracts and this ensures they can guarantee work throughout the year, providing job security and reliability.
We will refund a cost of your ticket booked.
Job position: Window / Door Fitter
Number of staff needed: 2 or 3
Place of work: Jersey, Channel Islands
Job salary (hourly rate) : £14-£16
Job salary (basic annual salary): £27,500 – £31,500
Average number of working hours per week: 37.5
How often wages are paid?: Weekly
Job start date: January 2019
Contract duration: Ongoing
Accommodation: We can help them find accommodation for the first month . It would be a room and it would cost around £500 to £600 per month.
Requirements:
Level of English required: Basic
Professional experience required: 2 years of window / door fitting