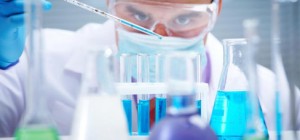 Immediate jobs available for positions of senior development chemist in a cosmetics industry. The UK based cosmetics manufacturer offers a great salary of £30,000-£40,000 per annum and helps with accommodation arrangement. Basic/Pre-Intermedialne required. For more details please use an on-linea application form (below).
Job info…
Job position – Senior Development Chemist (Cosmetics)
Number of staff needed – 2
Salary – £40,000 per annum
Start date – ASAP
Place of work: Halesworth, Suffolk, England
Contract duration – Permanent
Number of hours a week guarantied – 41.25
Accommodation – Help and support with finding temporary and permanent accommodation.
Requirements…
English level required – Basic
Gender preferred – No matter
Type/length of experience required – Experience in formulating cosmetic products.
No Fields Found.