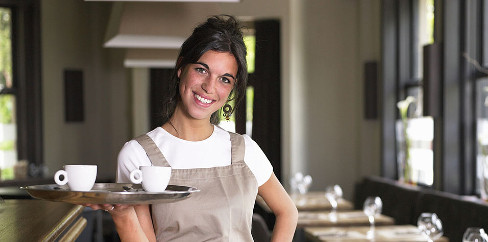 Seasonal work for 2 waitresses at a seaside restaurant, beautifully located at the beach, on the south-west coast of England. Required English. The employer provides accommodation and FREE meals.
The restaurant serves breakfasts, lunches, dinners, as well as beer, wine, coffee and cakes.
Ability to take customers orders serve food and clear tables. Train on coffee machine and electronic till and order pads. Serve hot and cold drinks from bar area. Confident command of English language. Be able to work with a team.
Job position: Waiting Staff
Number of staff needed: 2
Place of work: Davon, UK
Job salary (hourly rate): £9.00 per hour
Average number of working hours per week: 45 +
How often wages are paid: Weekly
Job start date: Immediate
Contract duration: Contract until end a September
Accommodation: Shared room in a shared house
Cost of room £40 per week per per person
Food provided: Yes

Requirements:
Level of English required: Conversational
Professional experience required: Yes