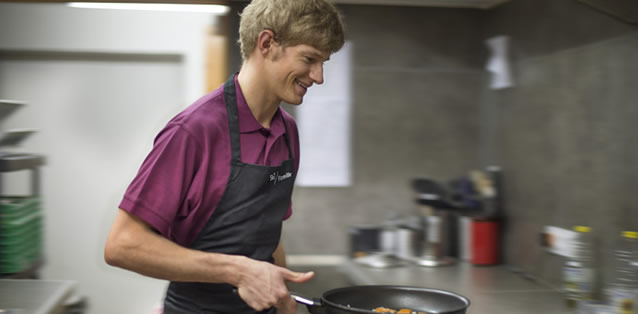 Are you ready to make memories and friends that last a lifetime? Whether you are looking to work just one season or even looking for a long term career then we are the company for you!
If you are an enthusiastic and customer focused person who has a 'can do, will do attitude' then we are looking for you to join our overseas team based in the stunning Alps of either France, Italy or Austria.
We can offer you the opportunity to live and work in one of the top alpine resorts in the world with like- minded professional colleagues.
As a member of our Catering team you will be responsible for;
All aspects of operating the kitchen, ensuring that the standards and quality of catering, safety and cleanliness are maintained.
Offering a first class table or buffet style set menu experience.
Taking full responsibility for the preparation of meals in accordance with the company's set menu, following the guidelines and policies regarding food service and production.
Closing the kitchen after each service, ensuring that all equipment, crockery and cutlery are cleaned appropriately.
All our overseas staff will be catering for primarily British guests so fluent spoken and basic written English.
If you want the chance to live and work in the unique environment of the mountains and experience new opportunities, then we look forward to hearing from you.
Job position:
Kitchen Staff – Kitchen Porters, Commis and CDP.
Number of staff needed:
10
Job specification:
Kitchen Staff – 5 month contracts in ski resorts in France, Austria & Italy.
Place of work:
France, Austria or Italy
Job salary (hourly rate) :
10.00
Job salary (basic annual salary):
18,254.00
Average number of working hours per week:
35
How often wages are paid?:
Monthly
Job start date:
April 2019
Contract duration:
5 months
Accommodation:
Shared accomodation is provided for all overseas workers prior to arrival. The cost of accomodation will be deducated from the employees wages
Food for a worker
provide ?
Yes
Refund a cost of ticket from Poland, booked by a worker?
Yes
Level of English required:
Fluent/Excellent spoken plus some written.
Professional experience required:
Must have previous experience of working in a busy hotel kitchen.