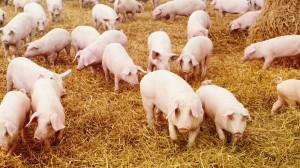 Two full time persons required for work on pig farm near Mullingar, Ireland. Tasks include checking of pigs and feeding systems, data recording, power washing, moving and vaccinating and general farm maintenance. Working five days a week and every second weekend, working day starts at 8:30 and finish at 5:00, with two thirty minute breaks. Free accommodation is provided and the use of a car.
Job position – Farm worker
Job specification – Number of staff needed – 2
Salary (basic annual salary) – 20000 net EUR
Salary (hourly rate) – 10 EUR/h
Start date – ASAP
Guaranteed number of working hours (per week) – 40
Contract duration – 1 year
Place of work – Mullingar, Ireland
Accommodation – Yes (free od charge)
Requirements:
English level required – Good
Type/length of experience required – Applicants need a minimum of one year agriculture experience, not necessarily on pig farm, but would be very desirable and would enhance potential earnings!
No Fields Found.