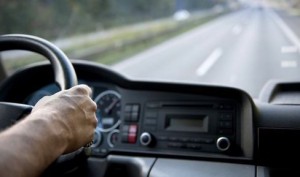 One of the largest amusement parks in Norway will immediately employ 8 Polish truck drivers. The amusement park includes more than 60 different attractions, including 25 rides and 8 restaurants. The company organizes gigs and music festivals throughout Norway. Currently they employ more than 100 workers, mainly Polish workers, but also staff from Romania, Bulgaria and Philippines.
Apart from working as a truck driver, the employee will perform other physical work related to the operation of the amusement park, ie. loading transport the park equipment, construction or dismantling.
JOB INFO :
Position: Truck driver / general worker
Country: Norway, Ålgård
Job No: 521
Contract length: long-term contract.
Salary: 24 500 NOK / month gross
Working hours: Full time (48 hours pr week)
Accommodation: Provided by the employer, deducted from a salary.
Getting started: July 15, 2016
REQUIREMENTS:
Work experience: The candidate must have a valid driving license category C+E (with a minimum 2-5 years of lorry drive experience). Each person must also have experience in one of the following professions: electrician, welder, painter, mechanic trucks, computer engineer, crane operator, cook/chef.
Language: English or Norwegian, at least at a basic level.
Valid DL cat C+E
No Fields Found.