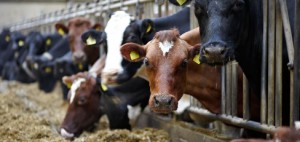 We will employ Polish milk farm workers for our dairy farms in Scotland and North of England. The dairy workers will either work as agency workers or directly for the farm which they are placed on. These positions are on various locations throughout Scotland and some may be in the North of England.
Payment per hour depends on ability/experience but is always at least the minimum wage. In Scotland there is an overtime rate in addition to the normal rate. The NMW is £7.20 if workers are over 25. The rent of the accommodation is free of charge but in many cases workers pay for utilities and tax. The hourly rate depends on experience and the salary prediction is based on estimated hours worked. Milk farm workers usually work 50 – 60 per week with one day off or two days off per fortnight. Sometimes it can be 70 hours some time it may be 45.
Job position – Milk farm worker
Number of staff needed – 5
Salary – £19000-28000 (£7,20/h standard rate and overtime £10.80/h if over 25, it's £6.70/h and £10.05/h if under 25).
Start date – Dec 2016/Jan 2017
Number of hours a week guarantied – 40-60
Contract duration – permanent
Place of work – Scotland and North of England
Accommodation – Yes (free od charge)
Requirements:
English level required – Basic
Gender preferred – No matter
Experience – All levels of experience considered for different roles
No Fields Found.