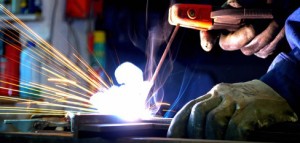 Experienced Mig welders needed for manufacturer of farm machinery in Northern Ireland. Accommodation assistance provided. Salary is paid weekly by BACS, wages from £8.50 to £10.00 per hour. There is also the opportunity to earn and extra £20 each week for employees that demonstrate good time keeping, good work ethic and workmanship. Excellent working conditions in a new purpose built production facility. We provide overhead cranes for lifting parts – no manual handling over 30 kgs weight. Company currently employ approx. 20 long term Polish workers in the factory so being fluent in English is not an essential requirement.
Job info:
• Job position – Welders
• Number of staff needed – 4
• Salary – Approx. £8.50-£10 per hour
• Start date – April 2017
• Working pattern: Mon-Thu, 07:00 – 18:00, Fri-Sat, 07:00-14:00 – Factory closed on Sundays
• Contract duration: 6 months – 1 year with the possibility of a permanent position if the employees demonstrates good skills and work ethic
• Place of work – Craigavon, Northern Ireland
• Accommodation – Assistant to help the employee find accommodation will be provided however, the rent & utility bill shall be paid by the employee
Requirements:
Language – Basic English (desirable but not essential)
Gender: Male (preferred)
Experience: MIN of 5 years' experience – MIG Welding of mild steel components, must be able to set and adjust the welding unit themselves and must be fit and healthy
No Fields Found.