We are looking to employ Polish recruiting experienced HGV mechanics directly from Poland.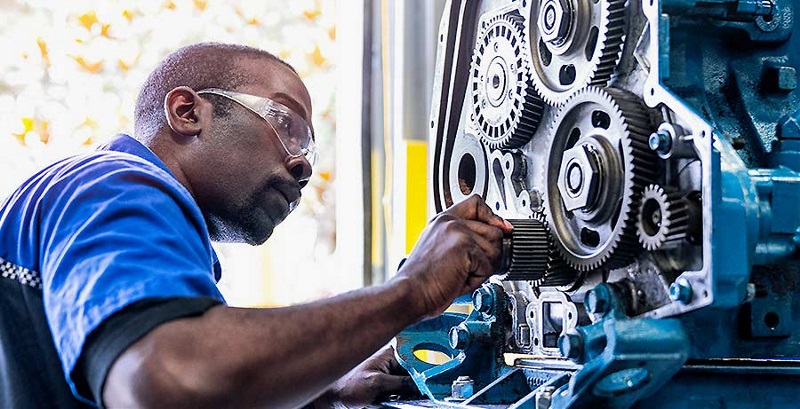 Below is the Job description.
Scania Experienced mechanics would be preferred but it is not essential the salary package would increase if they are experienced with Scania. Proof of this would be needed if the candidate were to claim they have this experience.
HGV/Diesel Engine Mechanic.
Candidates with relevant experience but not qualified will also be considered.
Job Purpose:
To carry out the Duties associated with maintaining HGV and LGV commercial vehicles including trucks, buses, Light goods Vehicles and Trailers in accordance with work specifications set out by the manufacturer, ensuring each vehicle receives high attention to detail and quality workmanship
Key responsibilities:
Electrical and engine troubleshooting and diagnostics
Engine and transmission repairs
Perform incidental welding operations and other mechanical repair work as require
Perform inspections and test mechanical units
Diagnose faults and malfunctions
Adjust, repair and/or replace parts and components of transport systems
Employment Benefits:
Starting basic Salary: €37,570 Gross (before tax deductions) per year
Overtime: €25.50 per hour Gross (before tax deductions) all hours outside of Monday – Friday 08.30-17.30 are classed as overtime. We are open every Saturday and each candidate is scheduled for work every other Saturday.
On Call/Standby allowance: €200 net (after tax deductions) per week. This is on a rota basis the candidate will be placed on a rota and will be on standby once every number of weeks which is when this payment applies.
Regular Manufacturer up skilling and training provided,
Career progression opportunities,
Overalls and PPE provided by the company,
20 days annual leave plus statutory public holidays,
Overtime opportunities,
Tool allowances
Excellent facilities and tools for an efficient comfortable working environment
Accommodation for the candidate will be provided by the company for up to one month upon arrival which will allow time to find permanent accommodation.
The company will arrange collection from Cork Airport to the accommodation and then assist with travel to and from work for up to one month.