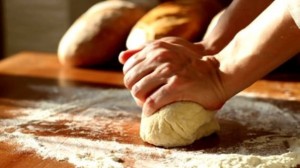 Urgent job opportunity for a baker to work night shifts in a bakery, preparing and cooking produce and loading vans ready to deliver to our 11 shops.
Job position: Night Baker
Number of staff needed: 1 or 2
Annuall salary: £17k – £21k
Start date: As soon as possible
Number of hours a week guarantied: 42 hours
Contract duration: Permanent
Place of work: Hertfordshire, England
Accommodation: We would most certainly attempt to help applicant seek local, affordable accommodation, according to market value.
Food: Yes – food free of charge
English level required: Basic
Gender preferred: No matter
Experience required: Experience as a Baker not essential, but a willingness to learn and adapt would be useful.
No Fields Found.