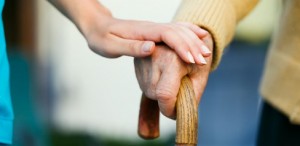 We are looking for care and support workers to work in own care homes, nursing home and supported living accommodation in London. The work is in our own care homes and staff are not required to go to individual people house. All staff work in their own designated care home, this brings consistency and they get to know people they are meant to care better.
We we expect from candidates is to do their job as passion to care for people. Just like you are caring from your own loved once in your home. We get people who during the interview are not sure if this is job for them but if you ask them after one week of working they say they love this.
We provide all the training that is required to meet minimum Care Quality commission standard but this will done as staff start work in any one location.
Job specification
A typical day could be like this. Help the with his breakfast in morning, later own support them bathing. Later on maybe do some activity with them in care home like playing games, board games. At Lunch help them with their lunch and in afternoon maybe they wanta to go to park for walk so staff will need to accompany them. Come back in evening support in dinner, talk and then them will go to bed. Sometime they might say I want to go to cinema etc. All these cost are paid by them and staff not required to pay his or her cinema ticket. Other could accompany them when he/she goes out for his food shopping etc.
Working hours 
Our shift are usually 8 hours a day but if staff want to earn more money they can extend the shift to say 10 hours but generally its 8 hours shift per day.
Accommodation
We are present looking for the accommodation in East Croydon area typically 5-6 bedroom house. We will offer to our staff subsidised weekly rent but if they are happy to share room with other staff then overall it will be even cheaper for them. We will have single beds in room but like if they happy to share with their friend it's up to them. It will be maximum in worst case scenario 45 minutes to any of our 11 Homes in south London by public transport.
Basic fob info
Job position – Care and Support Worker
Salary – £7.00 PH
Number of staff needed – 20 (We require about 10 Male and 10 Female)
Place of work – London
Contract duration – Permanent
Number working of hours a week guarantied – 40 Hours Per Week
Accommodation – Yes, provided
Food – Not provided
Requirements:
English level required – Good
Gender prefered – No matter
What is required for this job is passion to care for people
No Fields Found.