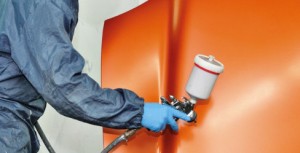 Our client from Ireland is immediately looking to employ a Polish car painter for a workshop in Limerick, Ireland. Lucrative salary from €400.00 to €450.00 per week. 
Job info:
Job position: Car Painter
Number of staff needed: 1
Salary: €400.00/€450.00 p/w
Start date: Immediate
Place of work: Limerick Ireland
Contract duration: 1 year
Number of hours a week guarantied: 40 hours per week
Accommodation: Yes we can assist with accommodation if required
Requirments:
English level required : Basic
Gender preferred: Males
Experience in crash repair workshop, with particular experience in car painting.
No Fields Found.