The dynamic bespoke joinery company in Armagh Northern Ireland with a reputation of Quality & Excellence across multiple sectors to include luxury residential & hospitality, Marine, Themed Attractions, Heritage & much more, want to employ skilled Polish bench joiners.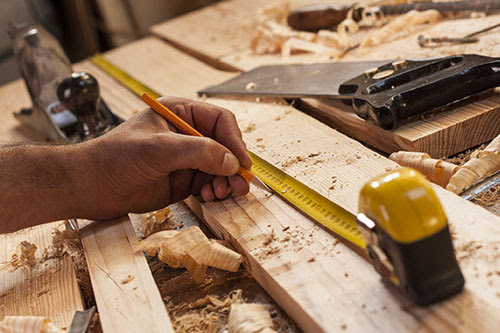 Due to our continued growth, we are currently looking for highly skilled Joiners to join our team at our 60k Sq ft state of the art facilities on the outskirts of Portadown, Co. Armagh.
Depending on your skills and willingness to learn, you may also have the opportunity to learn and use the latest joinery technology (5 Axis CNC facilities, Beam Saw, Edge Bander, Heated Press, Full Traditional Machine shop, Spray/Finishing Shop, In-House CAD Design)
Essential Criteria:
Minimum of 1 years (post apprenticeship) joinery experience.
Must be competent & able to use bench joinery tools/machines.
Possess a quality and attention to detail mindset.
Demonstrate a good understanding of working drawings.
Compliance with internal health, safety & environmental regulations & procedures.
Capable of working within a team.
Willingness to work additional hours as required.
Desirable Criteria:
Previous experience of working in a similar workshop environment.
If you have a quality mindset, take pride in your work and enjoy being involved in unique and prestigious projects, then this is an excellent opportunity for you. You will be rewarded for your success.
Job salary (hourly rate): £11.50 – £13.00 (gross) per hour depending on experience
Number of working hours (per week): 47.5 Monday to Friday 07:00 – 17:00
Place of work: Portadown, Co. Armagh Northern Ireland
Frequency of paying remuneration: Weekly
Job start date: 08/11/2021
Contract duration: Long-term (over 1 year)
Accommodation?: 3 or 4 bedroom house. 1 person per room.
Rent will be deducted from wages approximately £50 per week.
Accommodation will be close by.

We eill refund a cost of ticket paid by a worker, when they travel from Poland to us country (maximum of 100 GBP).
Level of English required: Able to read and understand design drawings
Professional experience required: Skilled Joiner. Must have evidence of work on bespoke joinery furniture eg. stairs, wardrobes, vanity units etc.