We are looking for an experience young, talented and passionate baker and pastry chef, to work on building a new bakery concept in Bahrain (Middle East).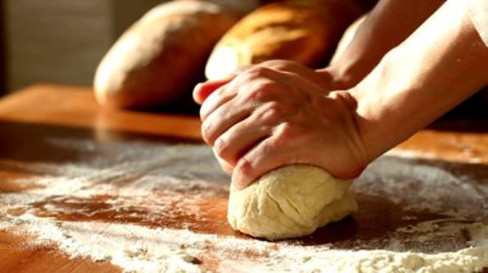 The candidate should be both: a good baker of bread and a creative pastry chef, who can handle the whole kitchen.
This is a start-up, so once it is operational and functioning and the candidate proves himself/herself, he/she will automatically become the Head Chef who will then expand the operation including the hiring of more staff over time.
The candidate should be an individual who is looking to be more than just a chef; someone who wants to build a new concept along with the owner and to be part of the family.
Job salary (hourly rate) : Monthly fixed salary
Number of working hours (per week): Varies depending on the work
Place of work: Bahrain
Frequency of paying remuneration: Monthly
Job start date: As soon as possible
Contract duration: Long-term (over 1 year)
Accommodation: We can help arranging and looking forward the apartment. Many apartments are available around the location of work (walking distance). Paid by the employee. Depending on the candidate, a package can be worked out for a housing allowance
We will refund a cost of your ticket to Bahrajn (maximum of 100 EUR)
Requirements:
Level of English required: Good to excellent
Professional experience required: – Experienced baker who is looking to become a head chef.
Proper understanding of all equipments needed and the different brands (to set-up the kitchen).
Good managerial skills.
Ability to create creative menus and work out and rationalize costs.
Previous experience in a well known bakery or hotel
Certificate in culinary arts, pastry-making, baking or relevant field is preferred
Knowledge of food preparation and baking techniques and nutrition
Conversant with all health, safety and hygiene procedures