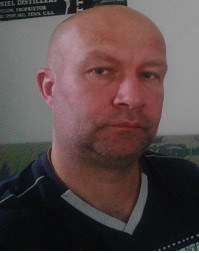 A window/door fitter with 12 years professional experience. He likes this kind of job and wants to keep growing in this branch. Vocational training directions: 1. electronic equipment fitter, 2. studies in the field of air conditioning and heating devices. He wants to stabilize, expect a long-term cooperation, he has a family in Plymouth. ready to strat immediately. Employers he has worked for, valued his work, enthusiasm for availability working in extra hours, reliability, a wide range of services, and responsibility. 
ENGLISH LEVEL Basic
AGE 44
GENDER Male 
WORK REFERENCES Yes
DRIVING LICENCE Yes B
---
About me
I have 12 years of experience as window/door fitter, assembly of doors and windows, as well as garage doors. Besides, I have experience in finishing jobs (glaze, tiles, terracotta) and general construction. I have a driving license, cat. B. I am interested in working for a long period.
---
Professional Work Experience 
Window and door fitter / General Construction Worker (2014-now)
Poland, Wrocław
– doors and windows fitting
– working as part of a team.
– responsible for acquiring all the necessary materials
– performing a variety of duties.
– investment implementation (from 2017 as manager of a construction plant)
Window and door fitter (2012-2014)
Poland, Nowogrodziec
– windows and doors fitiing
– shutters fitting , garage doors,
Window and door fitter (2006-2012)
Poland, own business
– installation of windows, doors, garage doors, roller shutters, central vacuum cleaners
Window and door fitter (2002-2006)
Poland, Boleslawiec
– fitting windows, doors and garage doors
Steel construction fitter (1999-2002)
Poland, own business
– fitting windows, doors and garage doors
---
Education
1989-1993
Vocational High School in Lwówek Śląski
Secondary School Certificate
---
Languages
English — basic
Additional skills
• driving license,
• ability to use a technical drawing,
• responsible, fulfills duties to a professional level,
• high quality and accuracy
---
CANDIDATE: 18413420190108