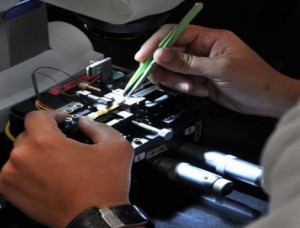 We are a manufacturer of fiber optic gyroscopes, a state-of-the art rotation sensor. We are looking for a technical operator to work in our development laboratory. Principal role will be to operate and test in-house developed manufacturing equipment.The technical operator will be part of and will provide feedback to our development team.
Job position – Technical Operator
Job specification – Operate and test in-house developed manufacturing equipment, provide feedback.
Number of staff needed – 1
Salary (basic annual salary) – 14700 – 16800 EUR
Salary (hourly rate) – 7.06 – 8.08 EUR
Start date – ASAP
Guaranteed number of working hours (per week) – 40
Contract duration – Indefinite
Place of work – Mosta, Malta
Accommodation? – We have no direct experience in sourcing accommodation but we try to help employee with locating accommodation. A room in shared apartment will cost between 200 and 400 Eur/month, depending on location. A small apartment with 2 bedrooms will cost 500 – 900 per month depending on location.
Requirements:
English level required – Good
Experience – We are looking for a person with good technical background, preferable with an engineering or a physics education at University or Polytechnic level.
The person must be articulate so that he can handle the optical fiber used in our gyroscopes.
Good eyesight is also essential.
Good Team player but also capable to work alone.
No Fields Found.